About Patti Schliep, CPO®
Principal and Certified Professional Organizer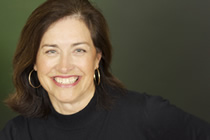 Patti Schliep has been working in the Puget Sound area as a Professional Organizer for 15 years. Patti's approach involves creating a plan that works for the client and personalizing systems for each individual. She aligns all her services to the NAPO Code of Ethics.
Patti brings a calm, mid-west value set to the table. Her goal is to have happy clients who have more peace in their lives as a result of the work she does with them. She has a passion for feeling a sense of accomplishment and a heart for service.
Professional Memberships
Inaugural Certified Professional Organizer (CPO©) in accordance with the Board of Certification for Professional Organizers (BCPO)
Member of the Seattle Area and National Association of Professional Organizers (NAPO)
Seattle Area NAPO Board Member